Preventative Health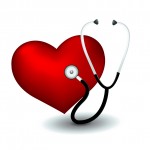 Cervical Smears and Contraception
All women who have ever been sexually active should have regular cervical smear tests every two years after becoming sexually active up until age 70. This includes women who have been immunised against HPV. This test detects abnormal cells which, if left untreated, could become cervical cancer. Very often these cells are made abnormal by a human papillomavirus (HPV) which is passed on by men during intercourse. Regular testing and treatment reduces the likelihood of this sort of cancer by around 90%.
Advice regarding contraception is available from your GP.  Implanon insertion and removal is also performed at NNMP.
ECG
An ECG is a recording of your heart's electrical activity. Electrode patches are attached to your skin to measure the electrical impulses given off by your heart. The result is a trace that can be read by a doctor. It can give information of previous heart attacks and identify irregular heart rhythm. This test is quick and easy to do and is completely pain free.
Immunisation and Health Assessment are also vital tools in preventative health. Full details of these are available on this website.