Shared Medical Healthy Lifestyle Sessions
Our highly experienced GP, Dr Jon Hoar, along with Nurse Facilitators Sarah and Naomi are now providing Shared Medical Appointments weekly at North Nowra Medical Practice. These highly sought after sessions run for 7 weeks, each Tuesday 2-3.30pm. They provide information regarding Healthy Lifestyle Management, relating mainly to food.
We encourage you to book in for our next group if you feel that you would benefit in order to reduce your risk of or increase your knowledge regarding relation of diet to Chronic Health issues such as Diabetes, Heart Disease, Arthritis and even cancer. Places are limited so book your place soon!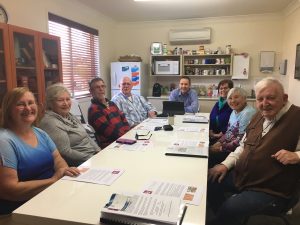 Want to know more ?