Dr Michele Browne (Practice Principal)
MBBS (UNSW)
Dr Michele Browne completed her undergraduate medical training at the University of NSW in 1980. She undertook further training through the Royal Australian College of General Practice and more recently further training in Palliative and Aged Care.Dr Michele has worked in General Practice in Canberra, Aitutaki (the Cook Islands, as an Australian Volunteer Abroad for 2 years), and in the Shoalhaven since 1996. She is very involved in the planning and building supervision of the NNM Practice facilities, and various expansion phases since. Michele enjoys time spent with family and friends, and exploring beautiful sites around the Shoalhaven region.
Dr Michele has just had her first book published.2020
———————————————————————————–
Beyond the Reef – book by Dr Michele Browne
Author: Michele Browne
Author talk https://www.eventbrite.com.au/e/author-talk-michele-browne-nowra-library-registration-292156787817
Michele is a doctor, wife, mother, grandmother and mentor. She has worked in general medical practice for four decades, since graduating in Medicine at the University of New South Wales (Sydney, Australia) in 1981. Following this, she and her husband Michael (also a GP) lived and worked in Canberra and, more recently, in the beautiful Shoalhaven region, where they currently work in a large group practice.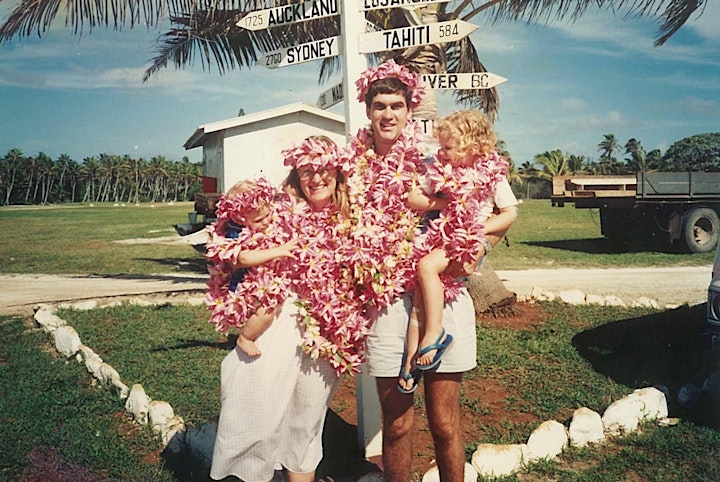 "Beyond the Reef is a memoir of the precipitous highs and lows that Michael and I experienced when we worked as Australian Volunteers Abroad on a tiny tropical island for two years in the late 1980's with our two very young children. We lived and worked on Aitutaki, in the Cook Islands – a very remote location at the time. As doctors, we had to manage the many medical crises that occurred, with only one other elderly local doctor to share the workload. There were frequent challenges as we attempted to keep people alive long enough to evacuate them on commercial flights, if and when these were available, with a chronic shortage of even the most basic medical resources.
Each chapter tells the stories of our connections with the local islanders, while trying to feed ourselves, treat seriously ill patients and finally survive the tragic end to our posting – a potent mix of hilarious, harrowing and, at times, heartbreaking tales. We hope you enjoy our adventures!" – Michele Browne