Lifestyle Medicine Practitioner/Practice Nurse
Naomi has been a Registered nurse for 27 years . Specialised palliative care , community and defence force nursing. The last 15 years have been focused on Practice Nursing .Naomi is also an Accredited Nurse Immuniser. Qualified as a Lifestyle Medicine Practitioner in 2019 , she is facilitating Shared Medical Appointments and providing support and education to our patients needing lifestyle modification . Her smiling face and calm nature ensure she is a valued member of our team.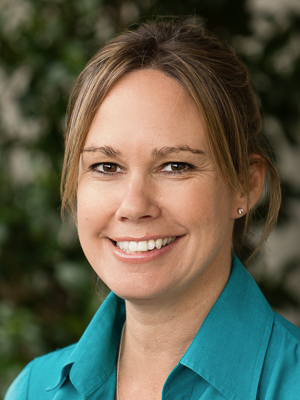 FALSM/Lifestyle Medicine Practitioner/Practice Nurse
Sarah qualified as a Registered Nurse in Edinburgh, Scotland in 1989.  Sarah previously worked as Pain Management Clinical Nurse Specialist, has experience in surgical nursing, Child Health and School Nursing.  Sarah is an Accredited Nurse Immuniser. Practice Nursing is perfect for Sarah as she enjoys taking care of, and getting to know her local community.
Sarah is a qualified Lifestyle Medicine Practitioner after successful completion of certification with Australasian Society of Lifestyle Medicine. 
She is currently studying to become a Lifestyle and Wellness Coach. Sarah is passionate about Preventative health and works closely with patients who wish to make Lifestyle changes in order to prevent or reverse chronic health issues. Sarah also delivers Shared Medical Appointments to groups of patients who want to improve their health or stop smoking.
Janelle has been nursing for over 30 years. Janelle has worked in Surgical, Theatre and Medical wards as well as being a qualified Dental Nurse. Janelle is an excellent clinician who performs daily triage, ECG's, Immunisations, Ear Irrigation and assists GP's with minor surgical procedures. Janelle loves to share a smile and a joke with our patients. When away from work Janelle enjoys time reading, sewing & spending time with her family & gorgeous new granddaughter.
Registered Nurse
Monika our 'newest old nurse' as she likes to tell her patients joined us in May 2019.
Monika has stopped counting the years she has been working as a nurse in many different areas here in Australia and overseas. She had a varied career, lecturing at University, co-authoring a published research paper and doing post graduate advanced nursing studies at Newcastle University. 
Her main interest and experience before joining general practice was Palliative Care, and now it is Dementia. She is currently studying  at the Wicking Dementia and Education Centre at the University of Tasmania
Registered Nurse
Fiona has been a Registered Nurse for 25 years working in Operating theatres and the past 10 years in General Practice in Newtown, Sydney & now here at North Nowra Medical.  She previously trained as a Mothercraft Nurse with Tresillian and worked with Tresillian Care Hospitals and Child care units for 10 years before training as a Registered Nurse with UTS – Sydney.  Her recent move down to the Coast sees her joining our practice.  Fiona is a caring and friendly member of our team.
Registered Nurse
         Studied at Charles Sturt Uni and Graduated in 2018
Sharna has a background in critical care working in ICU and emergency. She has also worked in rehab as an EEN whilst completing her studies. She has recently moved to working in General Practice due to having a young baby. Sharna loves getting to know people on a personal level and being part of their long-term health journey.
Registered Nurse. Currently on Parental Leave.
Beth 
Enrolled Nurse. Studying to become a RN at the University of Wollongong.